Medigap vs. Medicare Advantage – All You Need To Know
Many people overlook important things when selecting which Medicare plan to choose. Since there are many available options, it is easy to get lost in selecting the right Medicare plan for you. It is not just about looking for the lowest premium but also taking into consideration other key factors. Sometimes, choosing more coverage costs money in the present and saves you money down the road.
If you intend to settle for either the Medigap plan or the Medicare Advantage plan, then this article will help you in deciding between which of the two to settle for.
First things first. It is important to understand what the differences between Original Medicare and Medicare Advantage are before discussing Medigap and Medicare Advantage. You need to understand that all these plans are more of an improvement to the Original Medicare Plan.
Original Medicare vs. Medicare Advantage
The similarities between Medicare Advantage and Original Medicare are:
They both cover inpatient and outpatient treatment
They both have co-pays, coinsurances, and deductibles
The coverage plan they both have mimicked an employer-sponsored health plan
Essentially, you can see that they provide the same coverage that you probably need. As a result, it may be difficult for you to decide which coverage to choose. The differences, pros, and cons will help you with the decision.
The differences between Medicare Advantage and Original Medicare are;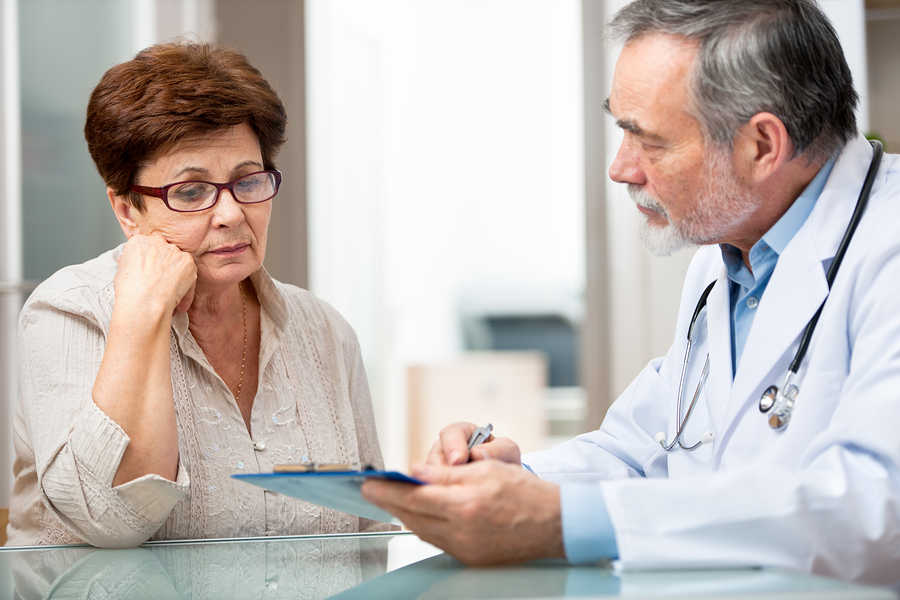 The Federal government is responsible for administering Original Medicare while Medicare Advantage is administered through private health organizations
Original Medicare has no maximum out of pocket limit while Medicare Advantage has a maximum out of pocket limit
Original Medicare does not provide coverage for prescription drugs and routine vision, dental and hearing checkups while Medicare Advantage often does
Original Medicare is accepted nationwide in places where Medicare is accepted while Medicare Advantage plans have a network.

Pros of Original Medicare
Nationwide coverage
The consistency of the benefits of plans
Medicare Supplement Plan can be added to cover your cost sharing
There's no need to assign a primary care physician
There's no need to obtain a referral to see a specialist.
Cons of Original Medicare
No drug coverage
No routine dental, vision and hearing coverage
No out of pocket maximum limit which could cause disastrous spending
Pros of Medicare Advantage
Comes with 0$ or low monthly premium
Maximum out of pocket limit to curtail dangerous spending
Includes prescription drug coverage
Provides additional benefits like routine hearing, vision and dental coverage
Cons of Medicare Advantage
Limitations of the plan's network
Annual changes in plan benefits
The provision of the plan is up to the discretion of the provider who chooses to provide or not
A Medicare supplement cannot be obtained to offset your cost sharing
The enrollment, disenrollment and switching of plans is restricted
From these details, you can tell that you can go wrong with any plan you choose. The best option is to pair the Original Medicare plan with a Medigap plan. Otherwise, choosing a Medicare Advantage route means that you have to ensure your prescription needs are covered.
Medigap vs. Medicare Advantage
The information provided above gives the baseline on which to evaluate a decision between a Medigap plan and a Medicare Advantage plan. This is because the pros of the original Medicare plan all apply to the Medigap plan.
The similarities between Medigap and Medicare Advantage are:
The Part B premium must be paid for both plans
Both plans are issued by private institutions
Both plans follow strict regulations set by Medicare
Both offer a much more comprehensive coverage as compared to Original Medicare
Pros of Medicare Supplement or Medigap
Nationwide coverage
Offer a comprehensive solution to cost sharing
The consistency of the benefits offered by plans
A primary care physician does not to be assigned
A referral is not needed in order to see a specialist
Cons of Medigap
Failure to sign up during Medigap Open Enrollment period means that you will have to pass underwriting and answer health questions to qualify
More expensive than Medicare advantage
Excludes prescription drug coverage
Excludes routine dental, hearing and vision checkups
No maximum out of pocket limit which can be catastrophic
Pros of Medical Advantage
Less expensive than Medigap helpful resources
Offers additional benefits e.g. Drug prescription coverage
Easier to qualify
Available Special Needs Plans designed help people with certain diseases
Low monthly premiums
An utmost out of pocket limit
Cons of Medicare Advantage
Incomprehensive coverage when compared with a plan combining Original Medicare and Medigap
Higher cost sharing
Greater deductibles
Higher co-payment
Greater co-insurance
Limitations arising from the specific plan networks
Rigidity in changing plans, enrollment, and disenrollment due to time restrictions
Benefits are subject to annual changes
Provision of the plans is based on the willingness of the provider to either provide or not
With all these cons and pros, what can we conclude?
A Medicare Advantage is a good plan for any of the following people:
Those who are in good health and don't often visit doctors
Those who can't afford the Medigap plan
Those who stay within the plan's network
Those who qualify for Special Needs Plan
On the other hand, it is not good for people who:
Travel often because they will get out of the plan's network
Are in poor health and use medical services very much
Can't keep up with constant plan changes
The Medigap plan is suitable for a person who:
Incurs a lot of out of pocket medical expense through the year
Wants a consistent plan
Travels often
Appreciates changes in the plan to suit their growing health needs

Conclusion
With all these information, I bet you are better placed to make the right plan decision. You can evaluate yourself based on the pros and cons of each plan and discover which one will suit you better. Don't experiment with plans when you are certain you will not measure up to the requirements. Choose what is most suitable for you.